Deposit
Term
Interest Rate
Monthly Payment
Balloon Payment
Mileage Charge
Condition Charge
Early Settlement Rebate
Min deposit
Max deposit
Fees
Hire Purchase (HP)
Lease Purchase (LP)
Personal Contract Purchase (PCP)
12 - 60 months
12 - 60 months
24 - 48 months
From 8.9% APR
From 8.9% APR
From 8.9% APR
Car Finance Options
Buying car a car is often one of the few major purchases you will make and its important to get the right deal for you. At Forza Finance we are proud to have assisted thousands of people to get best deal for them.
Shopping for your next car can be an exciting experience but its important to be realistic on what you can afford. Vehicle finance is designed to give you options on the purchase of your next vehicle, but what product is best for you?
Personal Contract Purchase - With PCP, a Guaranteed Future Value (GFV) is set, based on an estimated market value at the end of agreement. The buyer typically pays a deposit and then makes fixed monthly payments over a set period of time, usually between two to four years. At the end of the agreement the buyer has three options: they can choose to make a final balloon payment to own the car outright, return the car to the lender with no further obligations (subject to mileage and condition), or use any equity in the car as a deposit for a new finance agreement. PCP finance is popular because it offers flexibility and lower monthly payments compared to other financing options.
Hire Purchase - HP is where the buyer pays for the vehicle in instalments over a fixed period of time. Unlike PCP or LP finance, the buyer does not have the option to return the car at the end of the agreement or make a balloon payment. Instead, the buyer becomes the owner of the vehicle once all the payments, including any interest and fees, have been made. The buyer typically pays a deposit upfront and then makes regular monthly payments, once all payments are made, the buyer has the benefit of owning the vehicle at the end of the agreement.
Lease Purchase - Lease Purchase combines elements of both leasing and purchasing. The buyer pays fixed monthly instalments for a set period of time, similar to a lease. However, at the end of the agreement, the buyer has the option to purchase the car by paying a final lump sum, known as a balloon payment. Lease Purchase is a popular option for those who want lower monthly payments and the ability to own the vehicle at the end of the agreement, without any excess mileage or condition charges.
If you are unsure about where to start, please contact us or call us on 01245 373482 and we will be happy to help!
What our customers say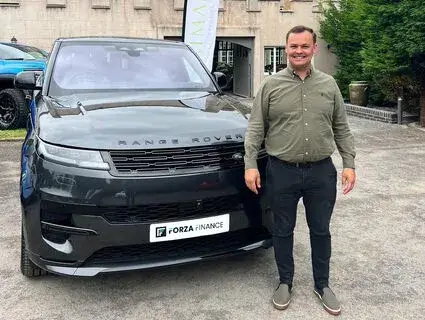 Contact us
Fill in this quick form and one of the Forza Finance team will call you back