Car Finance Budget Calculator
How does the car finance budget calculator work?
Our innovative car finance budget calculator is an intuitive tool that asks you to provide us with some basic yet essential information: the amount you can comfortably put down as a deposit, the annual mileage you expect to cover, and the monthly payment that aligns with your financial strategy. With these parameters, our calculator performs its magic—calculating an estimated vehicle price range that respects your budget and driving habits.
Our aim is to empower you with precise and tailored information that simplifies your decision-making process. Instead of navigating through a sea of numbers and financial scenarios, our Budget Calculator makes it simple. The result? A clear and concise estimation of what you could afford, allowing you to search for a new car with confidence and clarity. Whether you're a first-time buyer or a seasoned vehicle owner, our Budget Calculator is an invaluable resource in your car purchasing journey, ensuring that you can focus on what really matters—finding the perfect car that meets your needs and fits your lifestyle.
From there, you can then choose to apply for finance or get a free finance check.
Why a car finance budget is useful
A budget is a crucial element in car financing, particularly for those aspiring to own a luxury vehicle that might otherwise be out of reach. It provides a strategic financial framework that allows for the acquisition of a higher-end car by allocating resources wisely. With a comprehensive budget, potential owners can assess their ability to manage monthly payments, ensuring that the vehicle is a comfortable fit for their lifestyle and income. Car financing, when underpinned by a solid budget, opens up the possibility to enjoy the benefits of a luxury car — enhanced performance, superior comfort, and advanced technology — without compromising financial stability. It transforms the dream of driving a premium vehicle into an achievable reality. Moreover, consistent budget adherence demonstrates to lenders a commitment to fiscal responsibility, often resulting in more advantageous financing terms. Ultimately, a budget is the key that unlocks the door to a more prestigious tier of vehicle ownership, making it an indispensable tool in the car financing process.
Picking the right car for your budget
Worked out your budget but still unsure of which prestige car to opt for? Check out some of our articles below for inspiration:
Let's get you started
Apply now with us and get a decision in 60 seconds.
What our customers say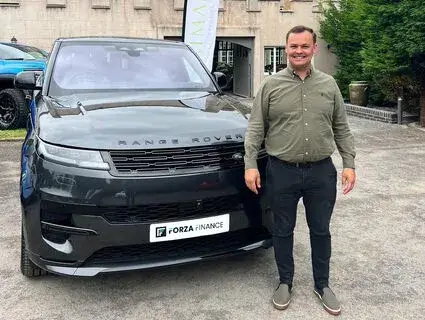 Contact us
Fill in this quick form and one of the Forza Finance team will call you back