Car Finance Settlement Calculator
How does the car finance settlement calculator work?
Forza Finance is committed to demystifying the often complex journey of car financing for our valued customers. If you're approaching the end of your current finance agreement and feel uncertain about the exact amount required to settle the account, our user-friendly car finance settlement calculator is here to clarify that for you. By simply inputting a few key details into our straightforward calculator on this page, you will receive a swift estimation of your settlement figure. It's designed for ease of use, ensuring that you can proceed with confidence, knowing precisely where you stand financially without having to navigate through a labyrinth of financial jargon and calculations.
Understanding your outstanding balance with our calculator
Our car finance settlement calculator is a vital tool for meticulously ascertaining the remaining balance on your vehicle loan. The calculator is built on the foundational principle that all your payments have been made in a timely manner. Moreover, it presumes that your finance agreement aligns with the terms set out by the Consumer Credit Act, ensuring that the calculations are relevant for a vast array of customers. It is, however, important to bear in mind that this tool is calibrated for standard regulated agreements, which means that it does not factor in the additional settlement penalties that might be applicable to non-regulated agreements. This distinction is crucial for gaining an accurate understanding of your financial obligations.
Understanding the settlement figure
The settlement figure is the cumulative amount required to prematurely settle your car finance contract. This particular sum is not just a simple tally of what remains unpaid; it encapsulates the outstanding principal, the interest that has accrued over time, and any additional fees that are applicable to early settlement. It's imperative to understand that our calculator provides a figure not accounting for any potential penalty charges that may arise. For contracts that are regulated, the exit fee is generally minimal, often calculated as approximately 58 days' worth of interest - a nominal amount in the grand scheme of your financial journey. It's an invaluable figure that can guide your decision-making process when considering whether to settle your car finance ahead of the agreed term.
Let's get you started
Apply now with us and get a decision in 60 seconds.
What our customers say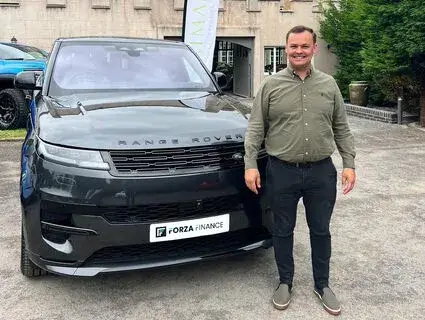 Contact us
Fill in this quick form and one of the Forza Finance team will call you back