Forza Finance | 16 September 2022
A First Look at The New BMW M4 CSL – Does It Live Up To Its Name?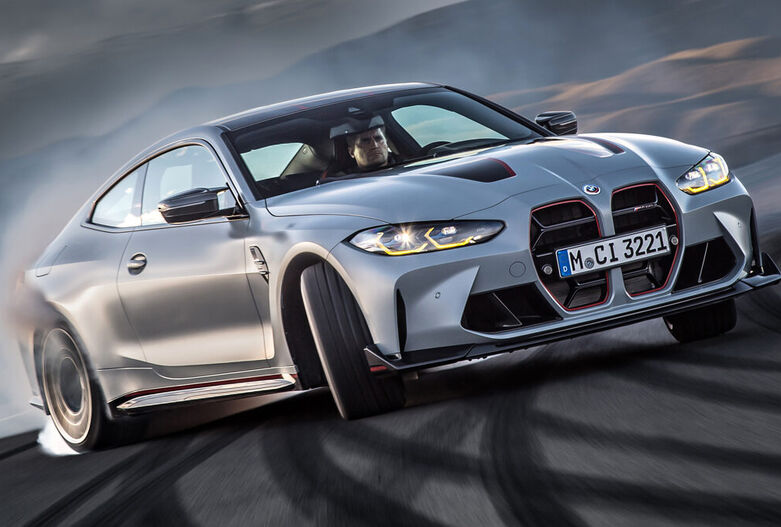 It's finally here, the long awaited, full-fat performance BMW M4 CSL. The third iteration of an 'M' car to ever wear the prestigious CSL badge, but does the hype live up to its name? Here's our breakdown of the brand new M4 CSL, BMW's 50th birthday present to itself.
A Brief Rundown Of The BMW M4 CSL
As mentioned before, BMW has only ever had the CSL badge on three of its cars previously, the 3.0 CSL, the E46 M3, and now finally the M4. CSL is BMW's ultimate upgrade to their road cars, and stands for Coupe Sports Lightweight. Only a handful of cars have adorned the CSL, meaning the hype for the M4 has been through the roof for petrolheads and car journalists alike.
To give you a run down of stats, the M4 CSL weighs in at 1625kg with 542bhp, giving it a power to weight ratio of 333bhp per tonne. 0-62mph is achieved in 3.7 seconds, and 0-124mph takes a staggering 10.7 seconds, rivalling supercars despite being in a class lower. Top speed is 191mph, and for those who are curious, the M4 CSL gets 28.8mpg and emits 222g/km.
'CSL' Weight Savings – Is Less More?
BMW have recently changed their nomenclature by hanging up the 'GTS' badge and returning to the original 'CSL' nameplate, with a spokesperson from BMW confirming GTS models would be replaced "which are appropriate to get a CSL version." According to Dirk Hacker, head of engineering at BMW, the CSL aims to be more lightweight, whereas the GTS is more track focused, as the latter includes a full roll cage and wing.
Compared to the M4 Competition, the CSL saves a 100kg of total weight. BMW has completely redesigned the M4 to give it the proper CSL package, including dropping the ride height by 8mm and adding a second helper spring on the suspension. New anti-roll bars, increased camber and lightweight wheels have been added to help with handling, saving 21kg. An upgraded titanium back box saves 3.4kg and carbon ceramic brakes saves 13kg, with plenty more components being swapped out or removed for ultimate weight reduction.
Optional BMW M Car Performance Extras
The M4 CSL is now BMW's fastest production car around the Nürburgring, by upping the boost from 1.7bar to 2.1bar squeezed out an extra 39 horsepower from the S58 engine, meaning it laps the Green Hell in a blistering 7 minutes and 15.677 seconds. The engine and turbos have been uprated and fiddled with BMW's master technicians to ensure peak performance out of the straight-six, with racing inspired engineering sprinkled into the mix.
The BMW M4 CSL starts from £125,900, and for those lucky enough to be saved an allocation, you'll be owning a limited edition run of the M4 CSL, as BMW have only made 1000 global units, with only 100 coming to the UK.
Is the M4 CSL special enough to buy over a Porsche GT3? That's for you to decide!. To get a quote for finance, check out our PCP Calculator.