Forza Finance | 02 July 2018
Next Ferrari should be an SUV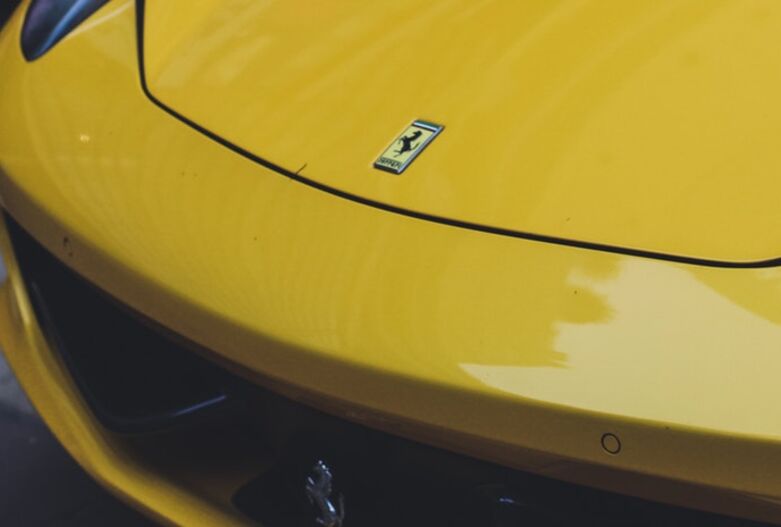 The new designs proving that bigger is now better when it comes to choosing a car.
40 years ago if you had looked into your automotive crystal ball and saw the things that would be desirable today, you may well not have guessed that luxury sports utility vehicles would become the lifeblood of the most treasured car manufacturers. In the 1970s, Range Rover was the unchallenged overlord, and arguably the creator of this subsection of the car world. Save for a few other players in the market, such as the Mercedes G-Wagen and the hardy Toyota Land Cruiser, these were cars suited to farmers-done-good and various heads of state. The Shah of Iran had a hand in commissioning the G-Wagen, a car that straddled a line between tough military vehicle and an opulent piece of urban exhibitionism.
Back then, even ardent a luxury 4x4 advocate Mr Charles King, chief engineer of the original Range Rover, said: "To use the 4x4 for the school run, or even in cities or towns at all, is completely stupid." If you were a high-flying executive with your bonus freshly cleared in the bank, your daily drive would more likely have been a Mercedes S-Class saloon for the weekday commute and a fire-engine-red Porsche 911 Turbo for the weekend.
Then something began to change. The world was rocketing ahead with mobile phones and the internet, yet for some reason, drivers had decided they wanted bigger, heavier and more cumbersome vehicles. Mr Enzo Ferrari may have claimed that "the client is not always right", but people had spoken. Car companies were left with a problem. How did they please the masses, but stop designers tearing their hair out at this retrograde step?
The watershed moment came when Porsche twitched first deciding to build an SUV in 2002. The derision from its sporting rivals must have been deafening when the great big pig of a car was rolled out. It was dumpy, its grill had been squared in with the ugly stick. Surely this was an insane misjudgement that could send the company down the drain. "Can you believe Porsche is putting its badge on this car? Believe it! Traditionalists are horrified," ran Fortune headline at the time. But, wonder of wonders, the Cayenne sold like proverbial hot cakes smothered in truffle oil.
SUVs now account for well over half of all Porsche cars sold worldwide. This left other sport-luxury companies bereft of an SUV in their line-up and they promptly whipped their designers back to their clay models and saying, "Build it bigger, build it stronger and don't worry too much what it looks like." The truth was not so much why get into building an SUV, but to build SUVs or bust.
There was method to this madness. Land Rover always knew that a driver sitting in a Range Rover had an imperial feeling in rising above the traffic. And the royals were always a good advert for the luxury end of 4x4 travel. And SUV-love is obviously in the genes. When Prince William introduced his heir, Prince George, he was cossetted in the rear of his father's immaculate black special-edition Range Rover.
The luxury SUV market is now abundant with choice. Porsche has now got two SUVs in the range, Bentley has introduced the Bentayga and Lamborghini the Urus. Alfa Romeo's splendidly light and responsive Stelvio Quadrifoglio is showing that even the sportier brands can show a clean pair of heels. Then eagerly anticipated this year are the stately Rolls-Royce Cullinan and the Aston Martin DBX, first forays into the sector from two of Britain's most famous brands. And then even that colossus of supercar fantasy, Ferrari has recently announced it will now be making its own SUV. After saying, "You'd have to shoot me first," when he was asked about the prospect a couple of years ago, CEO Mr Sergio Marchionne has come around to the idea and they announced last month that Ferrari will be building a sports utility vehicle, albeit one firmly in Ferrari DNA . "It will look like a Ferrari utility vehicle needs to look like," he said. "But it has to drive like a Ferrari." Old man Enzo could well be turning in his grave, but the brand simply can't afford to ignore this market.