Bentley Finance
Finance your Bentley
Bentley Finance made easy in
3

Simple Steps
Apply For Finance
Instantly compare low rate vehicle finance deals available. Complete our simple online calculator and get a decision in seconds using our Free Finance Check without leaving a footprint on your credit file.

Find Your Car
If you haven't already found your next new or used vehicle, then why not take advantage of our vehicle sourcing service. Our experts will scan our extensive network of approved dealers to find the best deal for you.
Arrange Collection
Once your finance has been approved, your Forza Finance Specialist will liaise with the selected dealership and arrange for the funds to be transferred in time for the collection of your new vehicle.
Why a Bentley?
Bentley's vehicles have always been prestigious. Currently, they are producing the following models for discerning buyers, with much of their production today being in high demand overseas – notably in China:
Mulsanne, Flying Spur, Bentayga and Continental GT (Gen 3)
There are many earlier productions models still on the roads and some command premium prices. Just a selection includes:
Bentley Brooklands, Arnage, Azure, Continental GT, Continental Flying Spur, Continental GTC, Continental Supersports, Bentley Zagato GTZ[47], Continental GT (Gen 2) and Continental GT Convertible (Gen 2).
Simple and convenient
It couldn't be easier to finance your Bentley through Forza Finance. We have a unique relationship with Bentley UK that makes the entire process run smoothly.
Expert knowledge
Our team of finance specialists source finance for hundreds of customers every month. Call or email us today to receive a quote from our finance experts.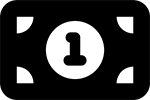 More car for your money
Because our finance rates are typically lower than most banks and dealers you will be able to drive away with a higher spec Bentley than you originally budgeted for.
Bentley Vehicle Finance

Bentley's are prestige vehicles. As such, buyers are typically looking for cost-effective solutions to funding the purchase. This is where we at Forza Finance may be able to assist you.
As specialists in funding the purchase of exclusive and upper-echelon vehicles, we have a panel of lenders who are experts in providing prestige car finance for this highly specialised marketplace. We understand the need for efficiency and competitive pricing.
Bentleys are also rarer vehicles and some models are particularly hard to find. We, therefore, also offer a vehicle location service which may be able to track down that unusual model you have set your sights on.
Why not contact us for an initial and entirely non-committal discussion to see how we might be able to help you to become an owner of that famous winged "B"!
Bentley PCP Car Finance

PCP has quickly gained a reputation as one of the most appealing financing options for a new or used Bentley. You can receive the Bentley of your dreams at a guaranteed monthly price with a customised contract order. At Forza Finance you'll find a low-interest rate from a variety of specialist lenders, guaranteeing that you can receive your Bentley quickly and at a price that fits your budget. The simplicity of a PCP finance arrangement and the opportunity to get your PCP finance on a 1-5 year contract, you have multiple choices after your preferred agreement.
There are numerous benefits to using our PCP financing package for your Bentley. You can drive the latest model Bentley without breaking the bank thanks to cheaper monthly fees, flexible periods, and a fixed ultimate payout. Everyone, from businesses to private buyers, can get financing. Our Bentley finance experts are here to assist you in finding the best offer for you.
Bentley Car Finance Deals

Bentley is a high-end brand, so having adequate and cost-effective financing in place is a good idea to ensure that you can acquire a solid vehicle finance package. Take advantage of our car finance calculator to find out if you have the budget required for your Bentley and how much it will cost you monthly. Once you've secured loans, you should continue discussing the purchase of your vehicle with the dealership.
We will quickly work with you to understand your requirements and, through our panel of specialist lenders, see where there may be a suitable prestige car finance deal that might assist you to go forward with your Bentley purchase. Contact us at your earliest opportunity and we will help.
What our customers say